Activities and Programs are the lifeblood of the summer camp experience! 
Strong friendships and lifelong lessons are born of shared moments, activities, and accomplishments. Our daily activities and programs provide our campers opportunities to learn and grow together. 
*While activities and programs vary week to week and summer to summer, these give a taste of what to expect during a summer at Camp Oak Hill!

These are some of the typical camp-wide events that we have every week (and multiple times a week)!
Shaving Cream War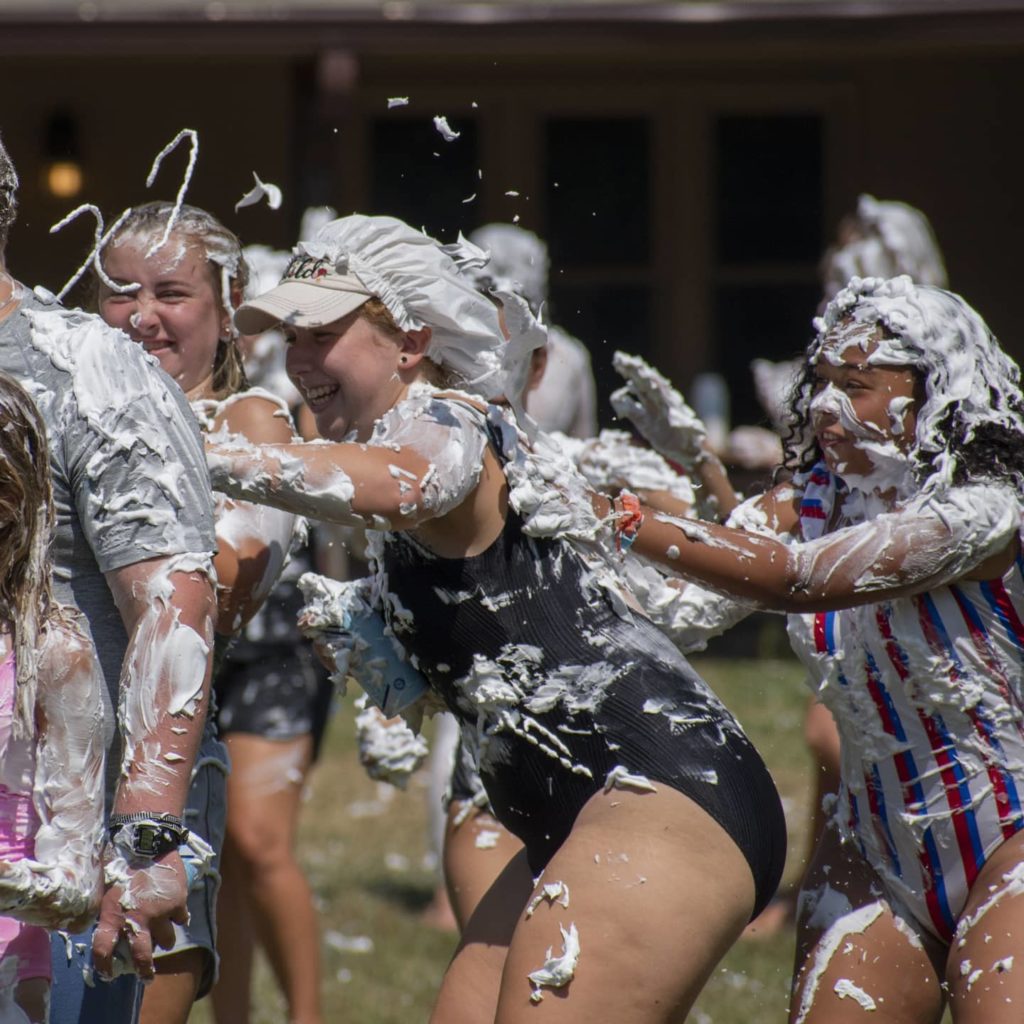 Ask campers what their favorite program is at Camp Oak Hill, and you'll hear a lot of them say (or shout) "SHAVING CREAM WAR"! We bring in a local fire truck to help get the festivities going with a massive spray of water and the craziness just continues from there! Lots of laughing, surprises and unique hairstyles are always ensured!
Luau/Rave Night
A favorite of our older campers, Luau under the lights of Wet Willie, lots of fruit, dancing, contests and fun! You never know where our Rave will take place, activity center, gym, tunnel, dining hall, but you do know that it will by hype! 
Mission Impossible
A more recent addition and instant favorite of campers and counselors! The mission is simple, (should you choose to accept it), get your entire cabin from one side of camp to the other….think you can complete Mission Impossible?
Theme Days
These are days when all of camp revolves around the theme of the day from morning until evening. Past days include Pajamapalooza, Survivor, Highland Games, Marvel Games, Christmas in July and more!
The quintessential summer camp activities, from kayaking to taking a trip down our 100′ "Wet Willie" water slide!
Wet Willie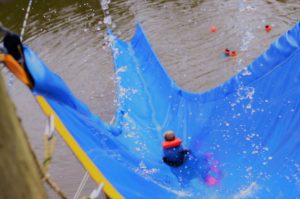 The Wet Willie, a.k.a. Sir William, is our giant water slide. Fun for little and big kids, whether they are trying it for the first time or trying to beat the record of 4.3 seconds!
Water Trampoline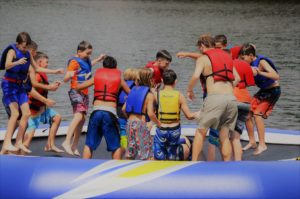 One of the newest and most popular activities at Camp Oak Hill! This massive water trampoline can be found in one of our lakes. A favorite pastime is watching campers attempt to make it to the end of the twisty log!
Boating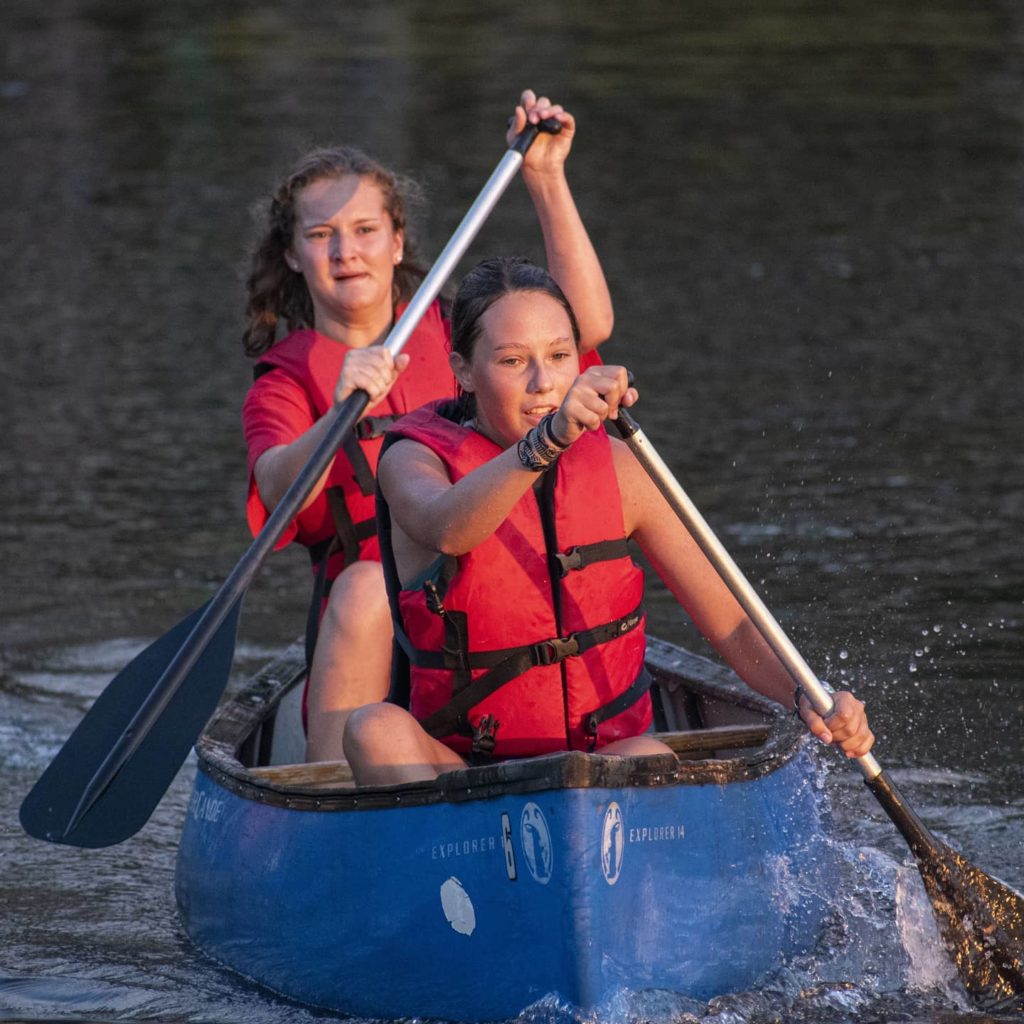 Campers can try out our fleet of boats designed for an array of skill levels. From the traditional kayaks and canoes to the unique Corcls and Wgwags, there's fun for all!
Pool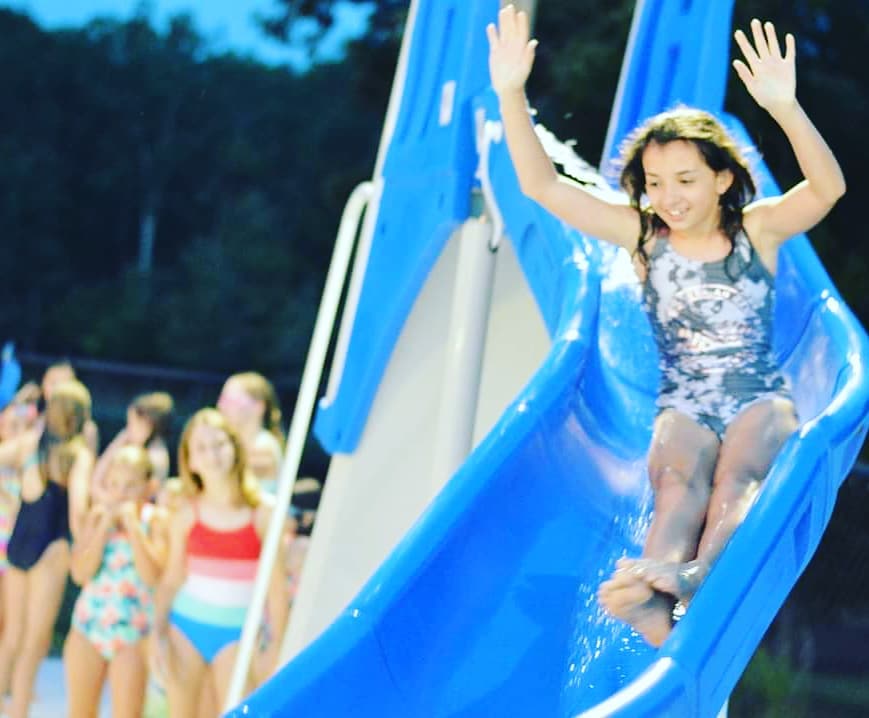 Our newly-built pool, features "full-court" water basketball, volleyball, and a pair of water slides! A favorite feature is that it's no more than 4ft deep everywhere, making the pool loads of fun even for smaller campers.
Zipline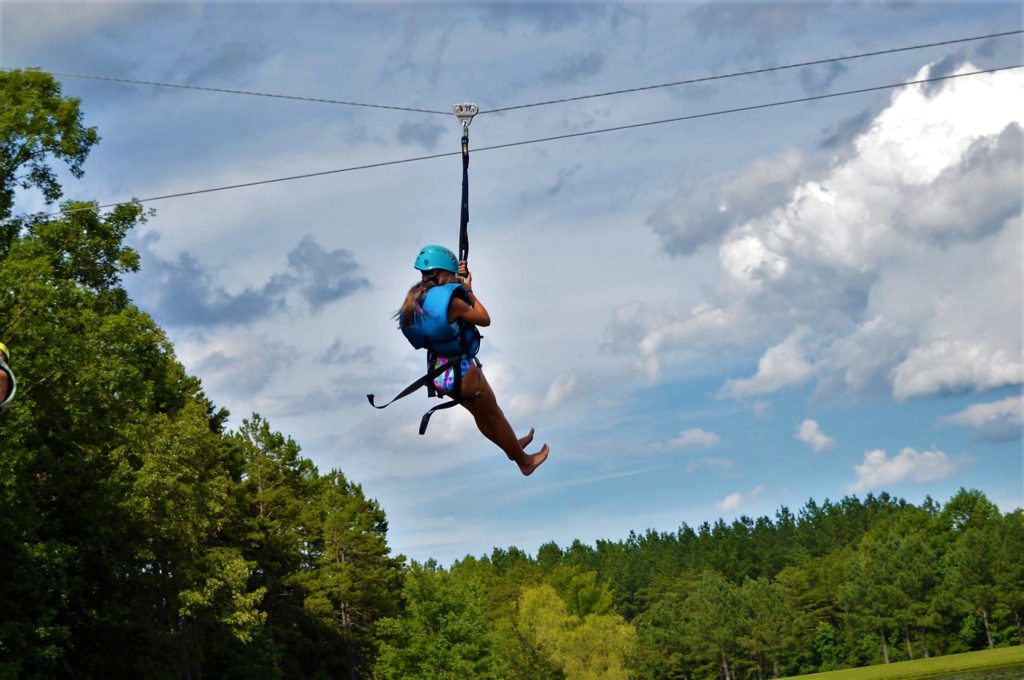 The funnest way to face your fears, our double zipline drops from the top of the climbing tower into one of our lakes. The perfect combination of water, exhilaration, and trying a new experience with your new friends!
An intregal part of any great week at summer camp! These activities provide opportunities for a range of interests and abilities.
Low Ropes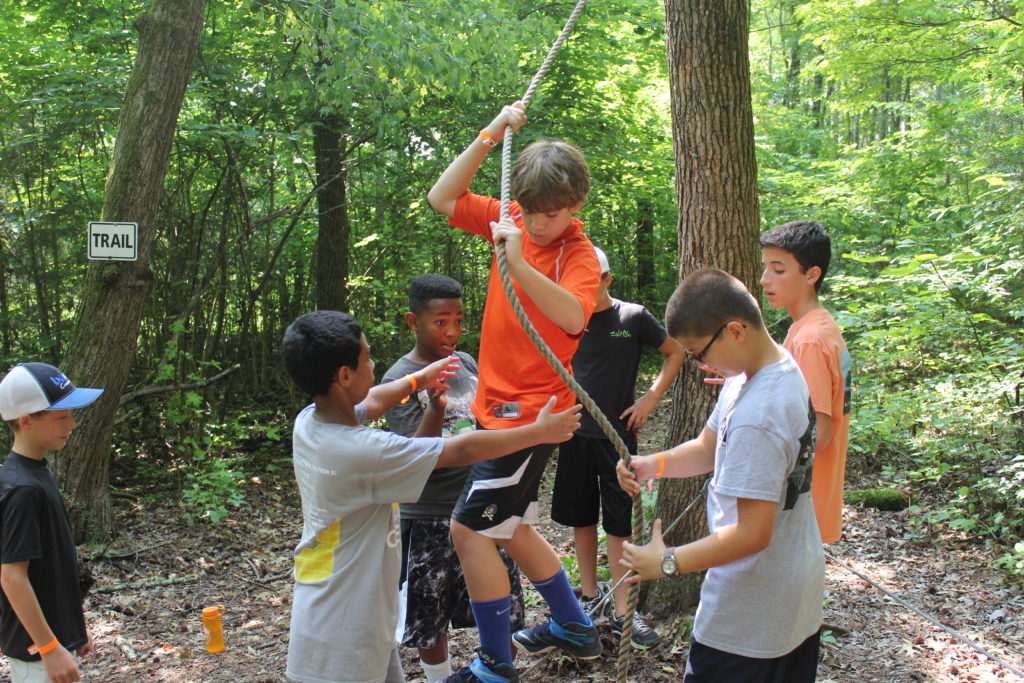 Our 10-element low-ropes (or team building) course is designed to create opportunities for groups to come together to problem solve, learn more about each other and work together. If your cabin is ready for it, maybe you'll get a chance to tackle the infamous "Beast"!
Archery & Riflery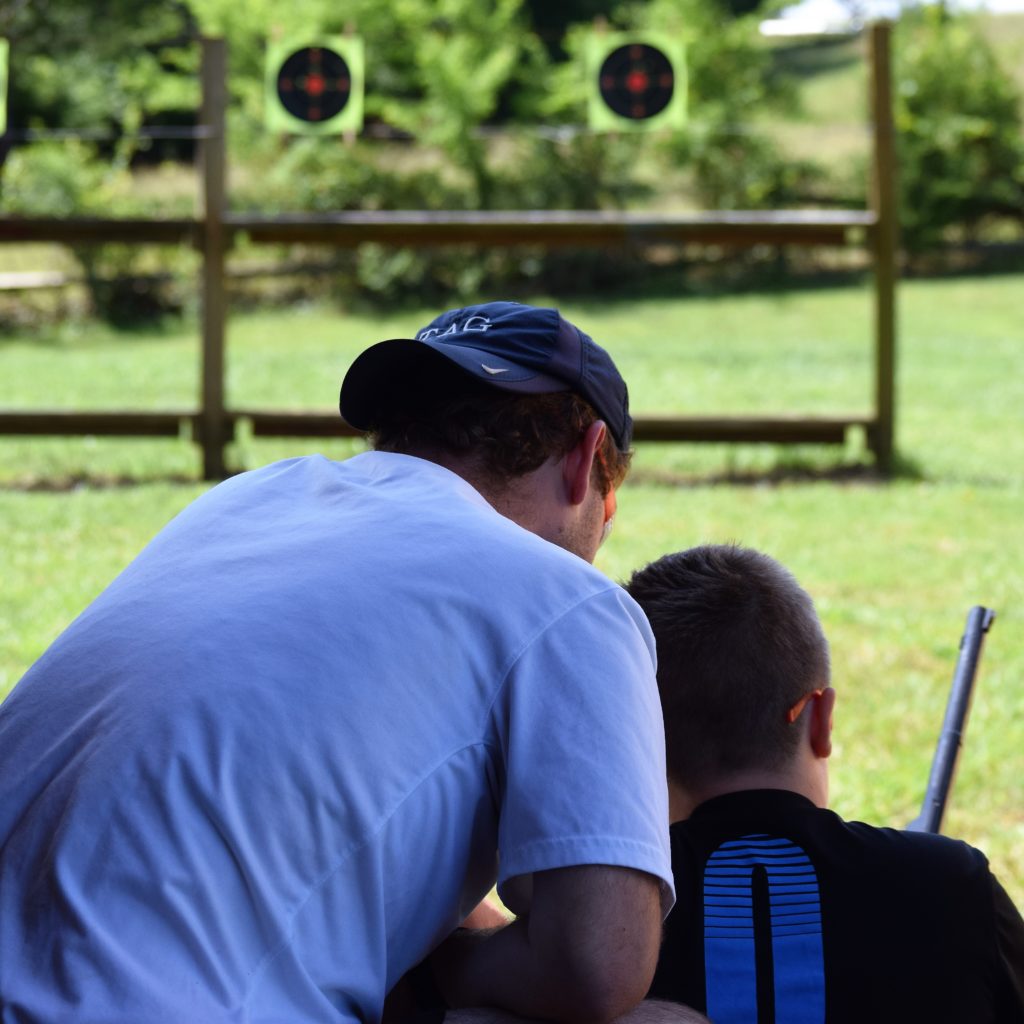 A favorite of many campers, we offer both archery and riflery at Camp Oak Hill. Giving campers the chance to either learn a new skill or hone and refine one that they've already learned.
Volleyball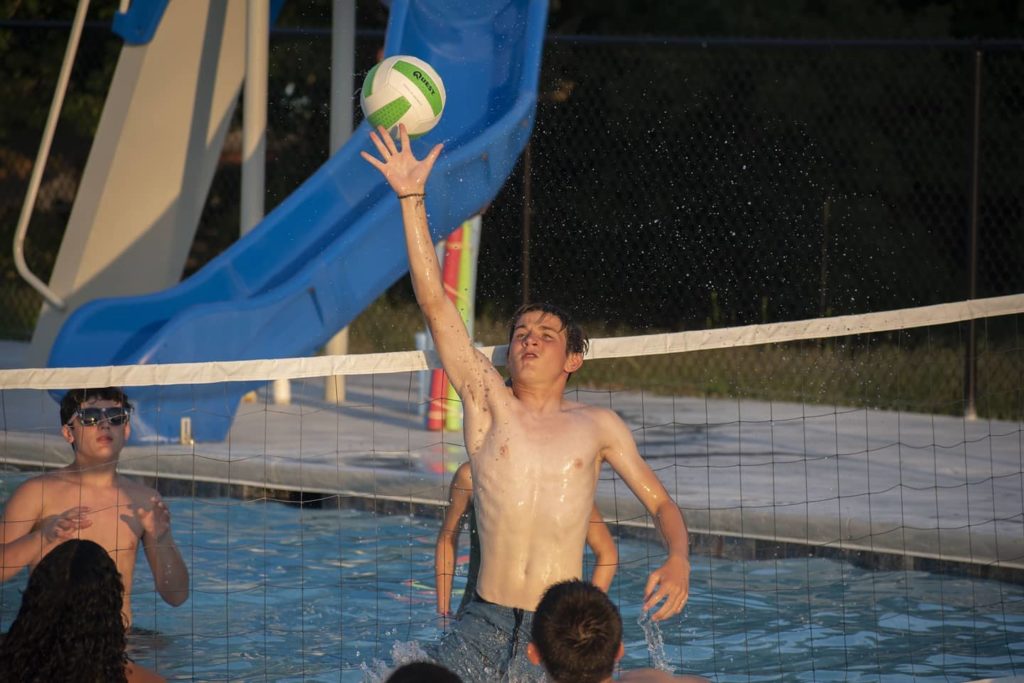 Volleyball is always a fun way to learn new skills and build teamwork. That's why we have 4 different volleyball nets at Camp Oak Hill. You can play in the gym, on sand, in grass, or even in the pool.
Gym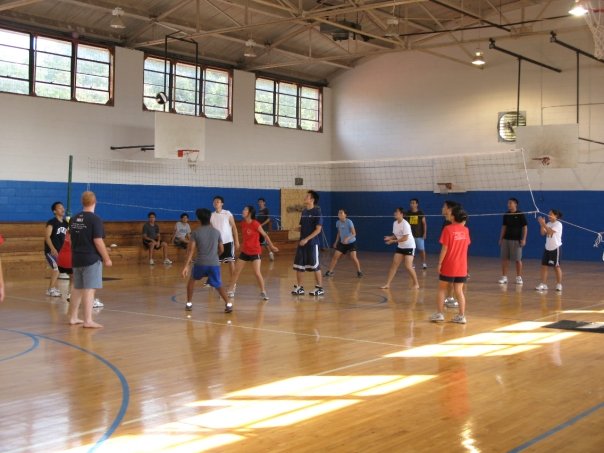 Located in our historic gym, many a good basketball game has happened here. Other fun gym games include dodgeball, wall-ball, four-square, knockout, relay races and volleyball!
Field Sports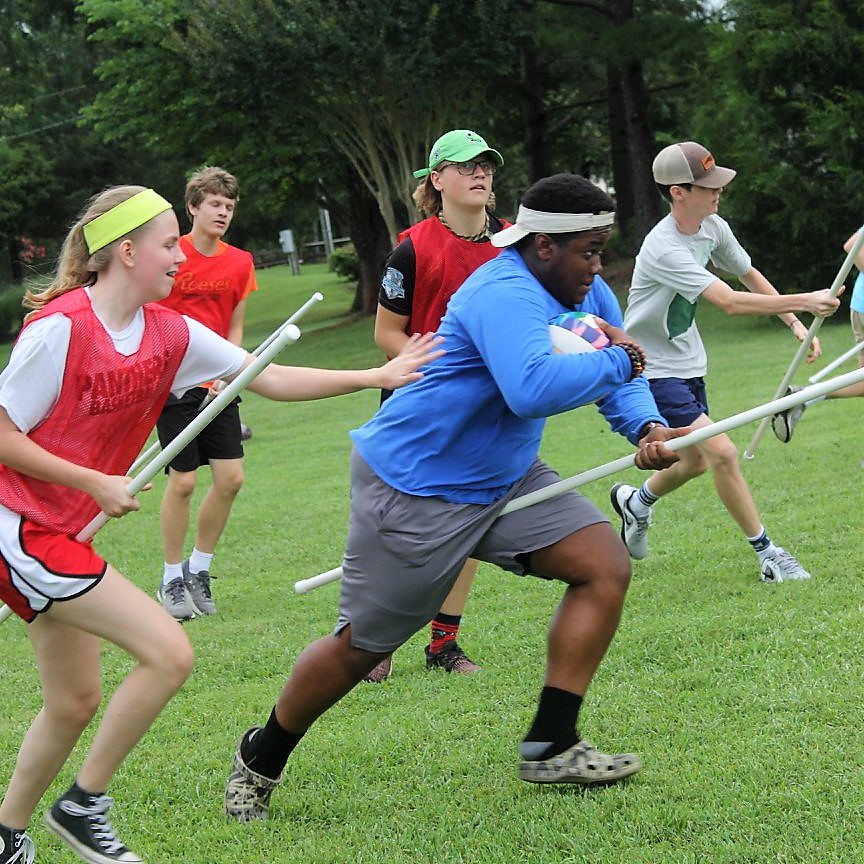 Ultimate Frisbee, soccer, lacrosse, kickball, Spikeball, football, softball, tennis, and more! If it is a sport, we probably play it at Camp Oak Hill!
Arts & Crafts
You never know what will be created during arts & crafts. Camp friendship bracelets are often a favorite, and fun to create!  
Front Lawnin'
Ahhh, the most relaxing (or most intense) part of camp. No matter how you're feeling the front lawn is perfect. Whether it is relaxing in a rocking chair enjoying the view and sitting on the dock fishing or leaping into the gaga pit for another round of fun or trying to become king in nine-square-in-the-air! 
These events and experiences have been part of Camp Oak Hill for many years and are often unique to summer camp at Camp Oak Hill!
COHlympics
Usually on the 4th of July, the most epic day of the summer, it's the Flintstones vs. the Jetsons, in the COHlympics! All of camp is split up into one of the two teams, and we compete throughout the day to earn points. Just like in the Olympics there are multiple events happening at once, making for a crazy day of fun, competition and memories!
Run for the Roses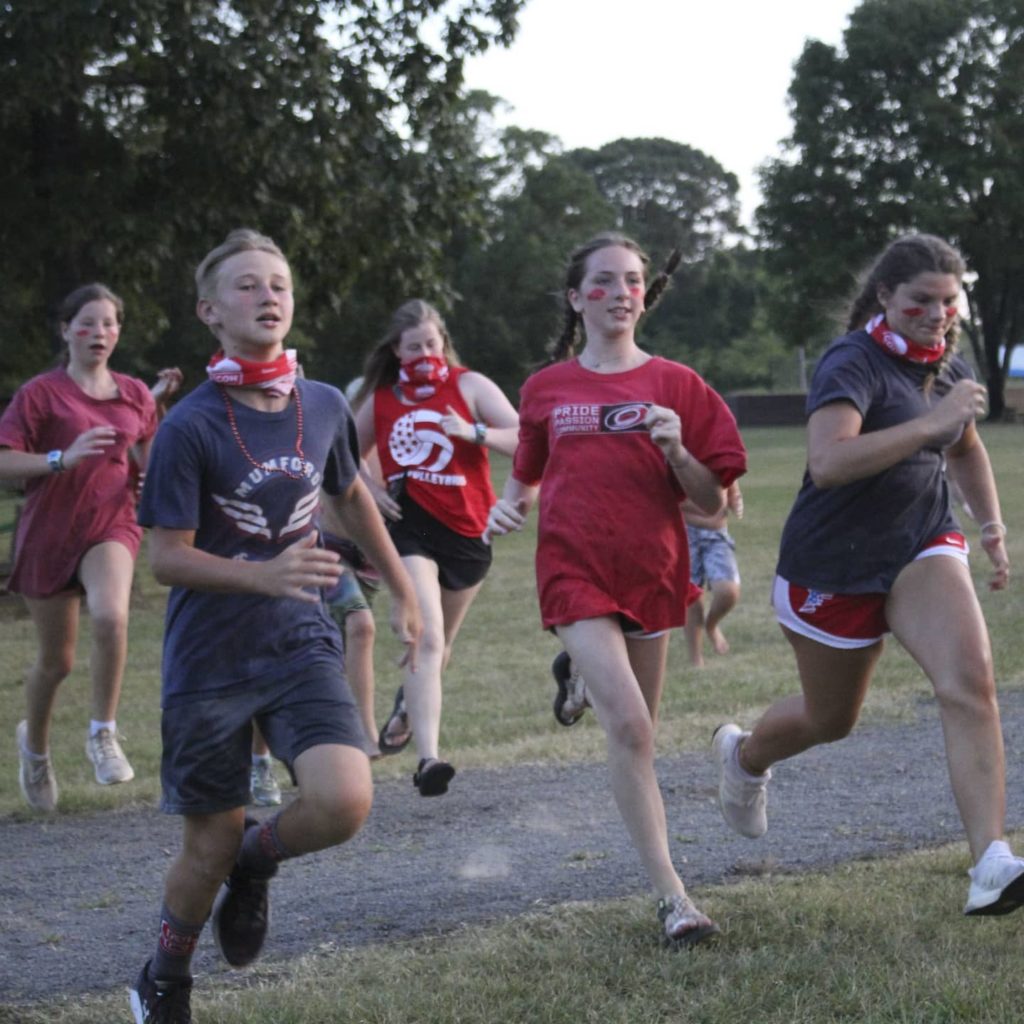 Probably one of the coolest things at Camp Oak Hill (and one of the longest running traditions). On the final day of each session we all split into wacky teams and have a relay race all over camp, finishing with a lap around the lake to the bell. The victorious team's coaches jump into the lake to celebrate!
Opening Campfire
If it is your 1st summer at COH, this is where you start to learn all of the camp songs, dances, skits, and other traditions. If it's your 8th summer, its where you see your best friends again and sing your favorite songs while teaching others the COH traditions!
Closing Ceremony
This final celebration at the end of each camp session combines everyone's favorite camp songs, dances, skits and more. Plus select FOCs will show what they learned and we'll get a chance to see the premire of the End of Week video! Parents are always encouraged and welcomed to attend the closing ceremony before checking out their camper.
Ice Cream Blitz Blowout Bananza Fiesta Gala Party Thing What-What
The reward to the boy and girl cabin winners of the Golden Toilet Cabin Cleanup award each session. The longest ice cream sundaes you'll ever see, combined with an epic dance party, makes this one event you don't want to miss!
Pool Party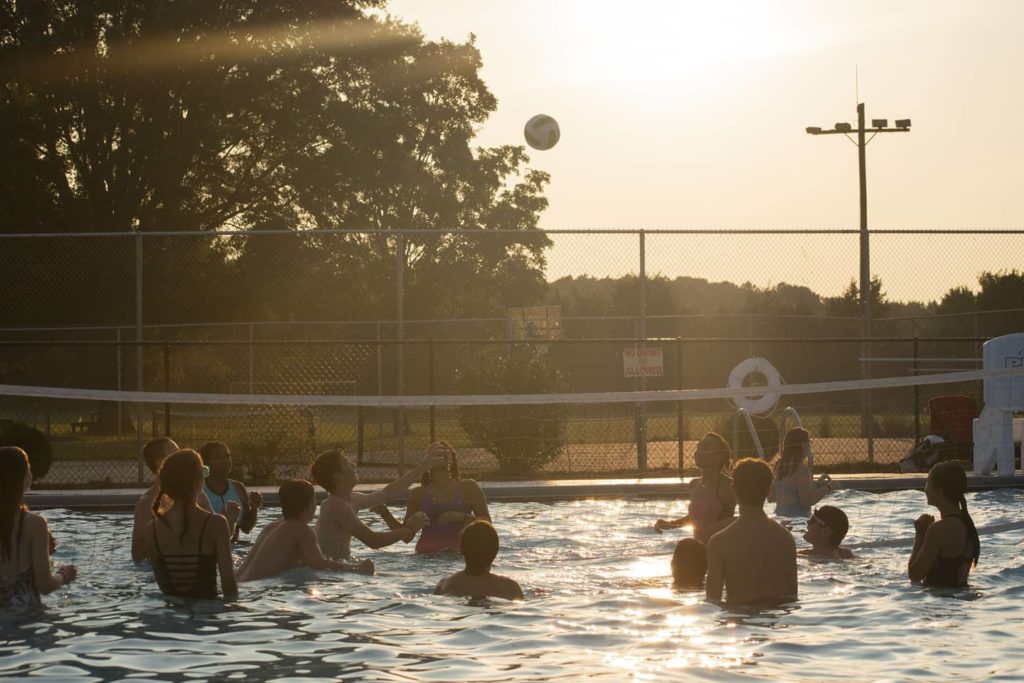 Our Pool Party is an annual tradition whereby the entire camp has a night swim under the stars. Youth can jump right in and make a splash, while enjoying the slides, pool basketball and pool volleyball. Poolside there is dancing with a conga line and games of limbo. Everyone has a great time no matter their age or swim level.